Bit of a hangover after England's dismal display. Tempered by moanrinho's saintly stuffing and his consequent pleading for his job. And also by the first delivery of resumed paper deliveries.
And also because Kate and I had a lovely day on Friday; the weather was great and I achieved one of my 'targets', because that is how we achieve in life with targets, to be truly aspirational targets are an essential tool and I put a massive tick in an enormous box when we cycled to the Square and Compass. It felt great simply sat on a bench supping an ale in the sun. Only briefly disturbed when Kate looked at the time on her phone and said we needed to get back for the girls when Nobby said "that'll be French time". Up at the Square phones only get French signals, adds to the attraction of the place.
It was the first time I really felt that I'd 'retired', and it felt good.
Unfortunately my head doesn't feel so good. We're off to a little birthday lunchtime bash soon and Kate has no faith in me and thinks I'll have a drink. The 'new me' will have little problem not having a drink.
Thanks for the tip Marge, sadly the horse just missed out, finishing fourth. But this was offset by a little wager on the Saints beating the nasty ones. And there'll be a few sore heads in the Principality after celebrating the Aussie's win. Feel quite phlegmatic about England's abject performance, especially as the Jones part of me will be supporting Wales from now on. Such heresy Duncan, oh and Japan and any team that plays against the cheating all blacks. It was great seeing the Georgians score a try against them. And I do wish teams would show the haka the disrespect it warrants. Once the French linked arms and watched the all blacks hakaing with gallic disdain, I sat there wishing they'd have broken into the can can.
Interesting occasion last Thursday with the 'New View' reunion with all us with crabby head and neck, this time with two previous groups who'd been through the first two courses. I mentioned my outpatient experience and was sadly informed by the 'veterans' that it doesn't change, the fear and anxiety remains.
Lovely Nick and Naomi coming round on Tuesday to socialise and help plan our new garden.
And looking forward to all the porkies at the tts conference: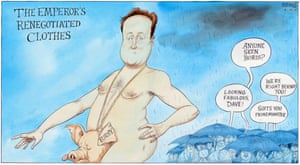 Keep on keeping on, except for the England rugby team right now, love Duncan.